August 2, 2017 | Cases , News & Media , Video Social Share
Chain | Cohn | Clark files lawsuit against Bakersfield convalescent hospital after patient's fall, death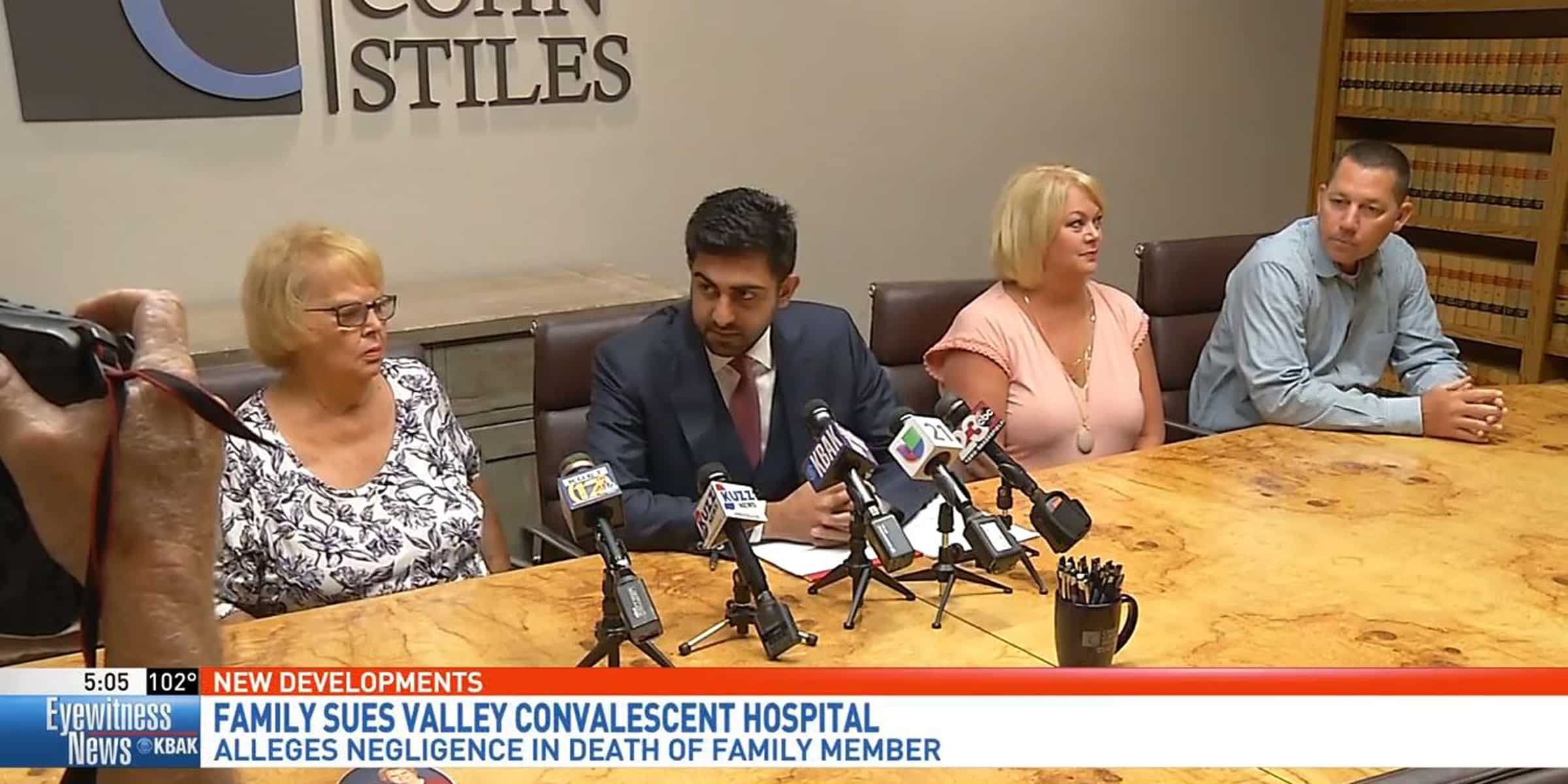 Chain | Cohn | Clark has filed a lawsuit against Valley Convalescent Hospital in Bakersfield on behalf of the family of an 80-year-old patient who died as a result of neglect at the facility.
Robert Hopkins fell from his bed in February while housed at the facility after a nursing assistant failed to ensure a guard rail was properly set. He suffered a fracture in his vertebrae below the skull, spent a week in the hospital, returned to Valley Convalescent Hospital on Feb. 28, and died the following day.
The California Department of Public Health determined Hopkins' death was a result of his fall. The Department fined the facility $100,000 and it received the most severe penalty under California law (Class AA Citation). Chain | Cohn | Clark filed an elder neglect and wrongful death lawsuit on behalf of Hopkins' family.
"The purpose of filing this lawsuit is to prevent these types of tragedies from occurring again in the future," said former attorney Neil K. Gehlawat. Chain | Cohn | Clark announced the filing of the lawsuit during a press conference, streamed live by KERO-23, ABC. "Valley Convalescent and other skilled nursing facilities need to understand that if they drop the ball when it comes to patient safety, there will be consequences, and those consequences will be severe."
Valley Convalescent Hospital has had a long history of complaints for elder abuse and neglect. Since 2012, the California Department of Public Health has recorded nine complaints of patients falling, and has taken action against the facility 15 times since 2006, according to reports. Valley Convalescent has been fined more than $160,000 since 2003. This year, it has received eight complaints, and the Department has found 28 deficiencies, reports show.
The family of Robert Hopkins hopes to prevent future similar incidents in Kern County. The Hopkins family is being represented by former Chain | Cohn | Clark attorney and associate Neil K. Gehlawat and Felicia Schoepfer-Altmiller.
— By Michael Earnest for Chain | Cohn | Clark
———
VALLEY CONVALESCENT FINES, PENALTIES COVERAGE
LAWSUIT MEDIA COVERAGE